Losing GST Tax for online orders at APPLE Store Orchard
To whomever It may concerns,
Today I'd like to tell you about my experience on purchasing APPLE devices at APPLE Store Singapore.
According to Inland Revenue Authority of Singapore policies : ETaxGuide GST for Visitors on Tourist Refund Scheme ( PDF ).
The purchase is eligible for Refund under TRS should be completed payment by CASH or charging credit/debit card at Retail Store.
It means if you place order online at APPLE Singapore Online Store and complete the payment in full.  Then you come to Apple Store on Orchard Road to pick the items up.
Although you had paid the GST Tax included in your invoice. Your  order will not be eligible to get the TAX Refund at the Custom Office in the Airport.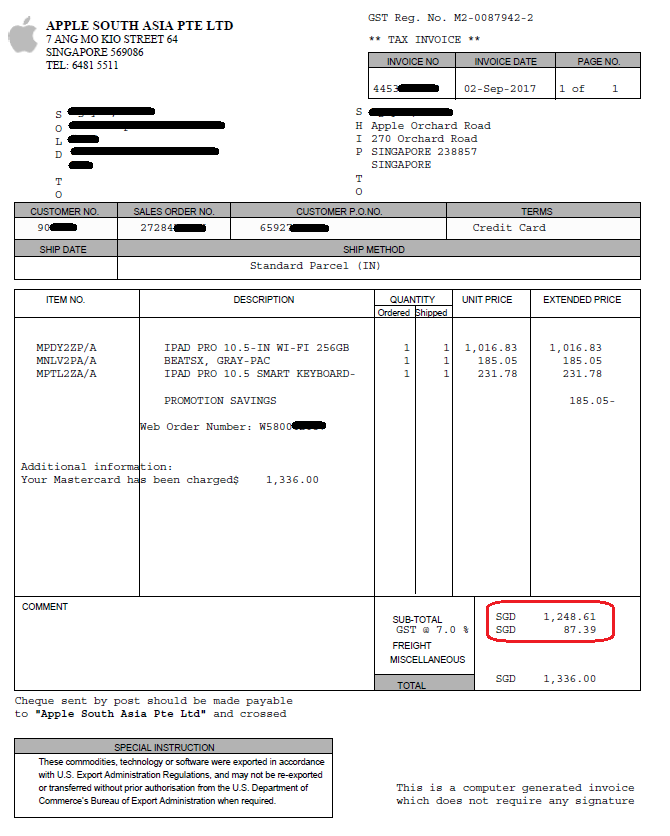 I also sent an email to APPLE Store Orchard to double check on it.
And APPLE Store Orchard has confirmed that online purchase is not eligible for tax refund in Singapore even if you're not Singapore citizen.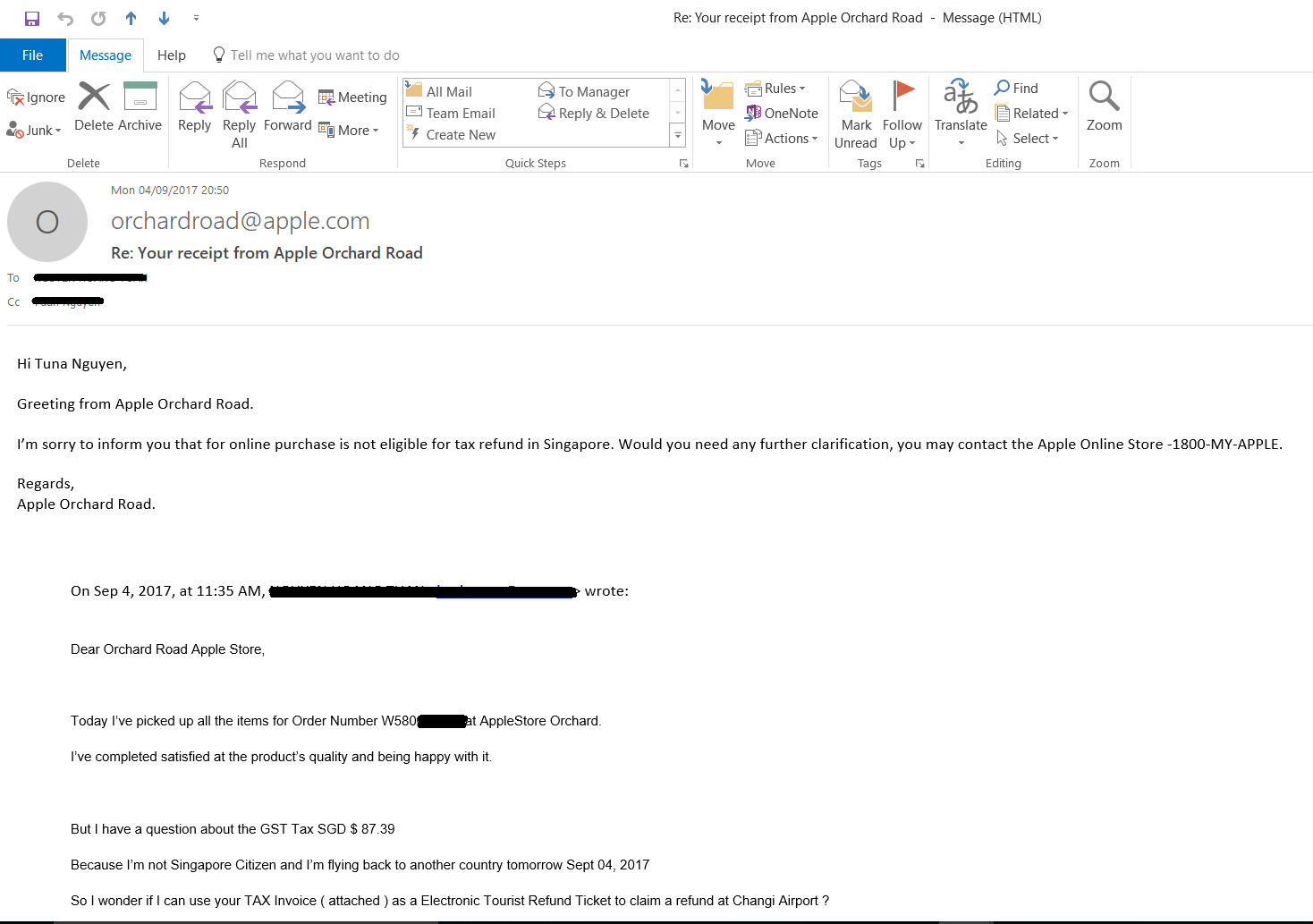 So in case you're flying to Singapore this September 2017 to buy the new iPhone 8 or something, make sure that you must queue in line and make the payment in that APPLE Store Orchard.
Good lucks
TuanNH from C3TEK