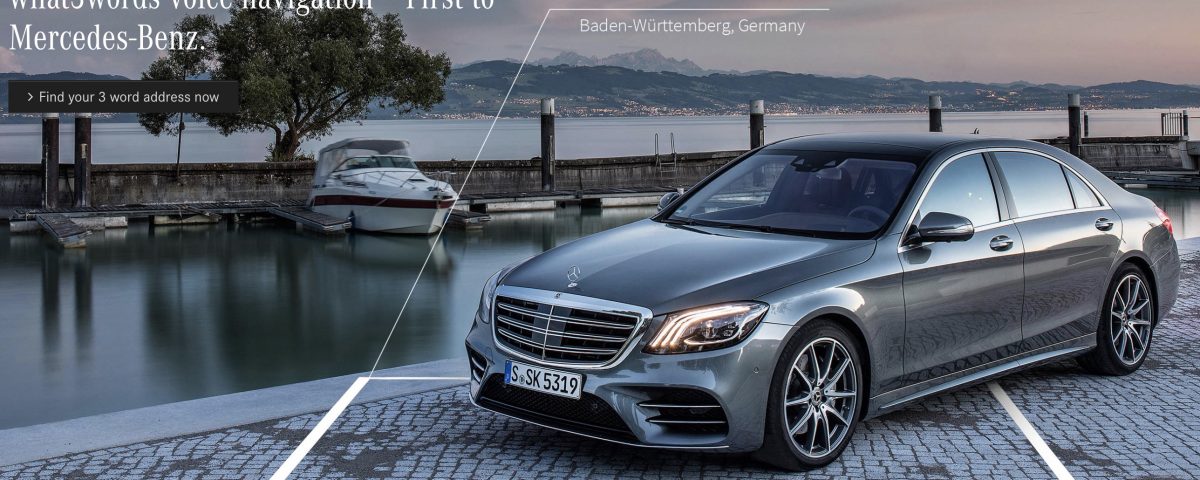 What3words Voice Navigation
Founded by Chris Sheldrick, Jack Waley-Cohen, Mohan Ganesalingam, and Michael Dent, what3words launched in July 2013.
What3words is the simplest way to talk about location. It has divided the world into a grid of 3m x 3m squares, each with a unique address made from 3 words. Now people can refer to any precise location – a delivery entrance, a picnic spot or a drone landing point – using three simple words.
For example, if you want to share C3TEK location to your friend:
This new communication is easier than the traditional way we usualy. On What3words' MAP, you will see
These what3words navigation system has mobile app on both iOS & Android:
On iOS: https://itunes.apple.com/gb/app/what3words/id657878530?mt=8
On Android: https://play.google.com/store/apps/details?id=com.what3words.android&hl=en
Here is the screenshot how you see it on iOS mobile app:
The advantage is you will remember your place's position easier than the latitude & longitude by Google Maps. 
Especially in case you want to share some position that It's not "Google Location Business" on Google Maps yet. 
On January 10, 2018, Mercedes-Benz bought approximately 10% of the company and announced what3words support in future versions of the Mercedes-Benz User Experience (MBUX) infotainment and navigation system.[13] The A-Class, launched in May 2018, became the first vehicle in the world with what3words on board.[14]
In March 2016, the company announced that Colorado-based Steve Coast, founder of OpenStreetMap, joined the team as Chief Evangelist, charged with developing and strengthening partnerships in North America.[15][16] Coast has since moved on.
Let watch 2 following videos:
First video: how to share the location with what3words by voice navigation in MBUX
Second video: how to find a precious place on what3words
There what3words navigation system will be available on the new MBUX infotainment system. To learn more if your car has this What3word, or how to connect the it mobile app to your current car, please fill the following form.
Or you contact us directly at:
Address : 4th Floor, MIRAE Building, 268 To Hien Thanh Street, Ward 15, District 10, Ho Chi Minh City, VIETNAM
Business Hours: Monday – Friday (08:30 AM  – 05:30 PM) – Saturday (08:30 AM – 12:00 PM)
Phone or Whatsapp: +84 (917) 111-666
Email: [email protected]